Paskutinės naujienos


Warning: Creating default object from empty value in /var/www/vhosts/malinois/public_html/old/modules/mod_latestnews/helper.php on line 109

Warning: Creating default object from empty value in /var/www/vhosts/malinois/public_html/old/modules/mod_latestnews/helper.php on line 109

Warning: Creating default object from empty value in /var/www/vhosts/malinois/public_html/old/modules/mod_latestnews/helper.php on line 109

Warning: Creating default object from empty value in /var/www/vhosts/malinois/public_html/old/modules/mod_latestnews/helper.php on line 109

Warning: Creating default object from empty value in /var/www/vhosts/malinois/public_html/old/modules/mod_latestnews/helper.php on line 109

Warning: Creating default object from empty value in /var/www/vhosts/malinois/public_html/old/modules/mod_latestnews/helper.php on line 109

Warning: Creating default object from empty value in /var/www/vhosts/malinois/public_html/old/modules/mod_latestnews/helper.php on line 109


Populiariausi


Warning: Creating default object from empty value in /var/www/vhosts/malinois/public_html/old/modules/mod_mostread/helper.php on line 79

Warning: Creating default object from empty value in /var/www/vhosts/malinois/public_html/old/modules/mod_mostread/helper.php on line 79

Warning: Creating default object from empty value in /var/www/vhosts/malinois/public_html/old/modules/mod_mostread/helper.php on line 79

Warning: Creating default object from empty value in /var/www/vhosts/malinois/public_html/old/modules/mod_mostread/helper.php on line 79

Warning: Creating default object from empty value in /var/www/vhosts/malinois/public_html/old/modules/mod_mostread/helper.php on line 79

Warning: Creating default object from empty value in /var/www/vhosts/malinois/public_html/old/modules/mod_mostread/helper.php on line 79

Warning: Creating default object from empty value in /var/www/vhosts/malinois/public_html/old/modules/mod_mostread/helper.php on line 79

Mars Degantis Kraujas - pasienyje
Mars Degantis Kraujas pradėjo tarnybą pasienyje! Jis pakeitė tarnybos metu žuvusį Ramzį.
Linkime Marsui ir Valdui geros draugystės ir didžiausios sėkmės!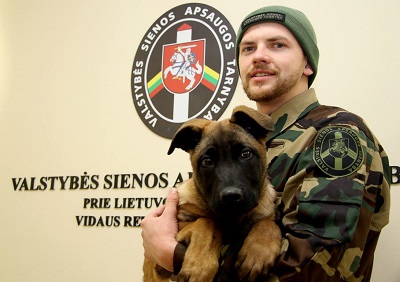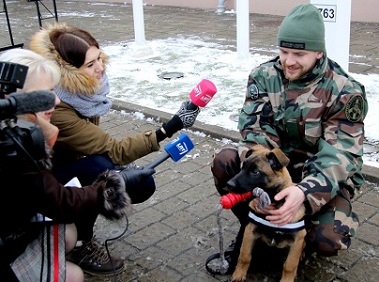 Moments to remember

Time runs so fast and pups gone long time, but it is nice to remember those amazing moments!

We wish you many special moments you would wish to stop! Enjoy presence gift cause all we are just dust in the wind.

Merry Christmas and Happy New Year!

Snow Mechelaars - sniego malinukai

Happy fun time with Snow Mechelaars

Belgų ringas Lietuvoje 2016/2017

Ringo sportai ir vienas jų Belgų ringas Lietuvoje! Ringo sportas tai vienas nuostabiausių dalykų ką jūs galite daryti su savo malinua. Aktyvios treniruotės ir moderniausias TOP treningas norintiem siekti aukščiausių rezultatų!

Lietuva atsiveikino su Ramziu

Lietuva atsisveikino su Ramziu, pirmu keturkoju pareigūnų žuvusiu už Tėvynę vykdant tarnybos pareigas.

Ramzis tapo simboliu, kuris turės didelę reikšmę dabar ir ateityje! Degantis Kraujas prisidėjo prie to, kad Ramzis atsirastų šiame pasaulyje, padėjo jį pratestuoti ir išsirinkti tarnybai, teko kartu treniruotis ir stebėti jo bei handlerio progresą, kuris tikrai buvo džiuginantis. Užjaučiam Valdą Stanciką netekus draugo bei kolegos, o taip pat prisimenam kartu gerai praleistą laiką treniruojantis. Ramzi Lietuvos žmonės taves nepamirš!